When it comes to office life, gadgets are one of the things that can brighten your day.
Whether it's making a task easier to complete, bringing your desk space to life, or just injecting a little bit of joy into your day, gadgets have endless potential – but do you have enough? Or, perhaps, more importantly, do you have the best ones…
If you're after some inspiration, read below… if you're after something quick and stand-outish to buy, then click here for the 17 desk gadgets to spice up your office space.
Headphones
A famous philosopher once said that "without music, life would be a mistake" – and that certainly rings true in an office environment. Whether you believe that music makes you more productive, like to listen to podcasts while you work, or really just like to pop your noise-cancelling best friends on when you don't want anyone to talk to you (not that I do that), headphones came out as the top office gadget when I polled the Giant Campus Professors. There's something about cranking up your favourite song to help get you through a task that just makes the day feel better.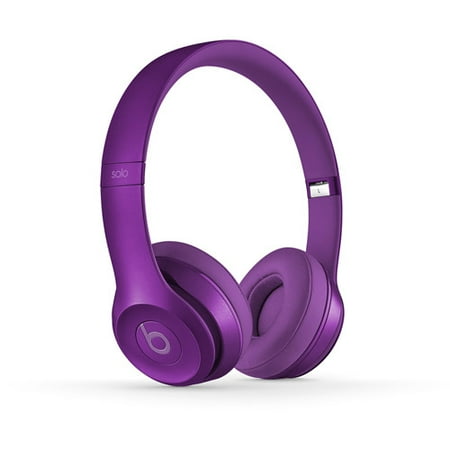 We recommend: Beats Wireless Headphones (in purple of course)
Party pipe
We're not often ones to toot our own horn, but sometimes we do like to toot our horn. An actual horn. Sometimes you just have to celebrate the wins – whether it's a GIANT game-changing win, or finally getting to the end of a task that you've been putting off all day. Enter the party pipe. Or party horn, depending on who you ask. Pop a party horn on your desk and use it to celebrate the wins. Just don't annoy your desk neighbour too much.  
GSD flag
Gadgets don't have to be high tech and electrical. Sometimes they're super simple, but they just make life better. Enter the GSD flag. At GIANT Towers, every GIANT has a GSD flag which they can erect on their desk when they're in the zone and don't want to be disturbed. While everyone loves a good chat every now and then, sometimes you just want to get your head down and smash something out – and that's where the flag comes in. Simple, sure – but effective. GSD = Get Sh*t Done! Let people know you're a busy bee.
Wireless charging
From headphones and mice to all-important smartphones, wireless charging has changed the game – and made cable management a thing of the past (about time, huh?). And anyone that's worked in an office knows that the cable situation gets out of control fast. Make your life easier, and invest in wireless charging stations. You can thank us later.
We recommend: Belkin Boost Up Bold
Polaroid camera
Because sometimes you just want stuff to be a bit tangible, am I right? When someone does a smashing job at Giant Campus and GIANT towers, we snap a shot of said person on our trust Polaroid and stick it up on the Wall of Awesome. They can provide plenty of entertainment with its hit and miss nature and lack of multiple shots like your iPhone might do. Decorate your desk with hilarious snaps of your coworkers so you'll always have something to smile about.
We recommend: Instax Mini 8 (in purple again, ofc)
Boiling water urn
Now, I get that this isn't flashy, or slick, or one of those achingly cool things that you're all going to lust after – but let's be real here. How many hot drinks do you drink at your desk each day? If you're one of the unfortunate offices that have to use a kettle, that's a lot of waiting around. No one wants that. Which is why our boiling water urns make life that little bit better here at Giant Campus. Or actually, a whole lot better. Or maybe you're one of those people who make a tea, forget about it until its too cold, and then the rest of the day moping? Why not try a USB mug heater?
Notepads
While this could, in fact, mean tech….it doesn't. We're a little old school here at Campus when it comes to this kinda thing! Some of us just can't seem to let go of our trusty notepad and pens, whether we're jotting down a to-do list, doodling a new design, or leaving each other hot-desking mystery messages. There are of course techie tools you can use for a lot of this, with Asana being our software of choice for tasks and stuff, but sometimes you just can't beat putting a pen to paper.  
We recommend: Sidebound ruled notebooks with awesome paper!
When it came to the GIANT's recommendations for gadgets that they just can't be without, the responses were (perhaps predictably) pretty varied. From a condiment-lifting mini car jack (clearly essential) to a more practical drawing tablet, or even trusty desk fans to boost that all-important breeze, one thing did stay consistent – the GIANTs love a gadget!
Are you a gadget lover too? If so, you're in luck. To celebrate May the 4th, we've relaunched our epic Jedi Box competition – with the prize including a bunch of Star Wars related goodies and gadgets, as well as a state-of-the-art Darth Vader electronic helmet!
Not only do you win all of this cool gadget-y goodness, but you'll also get tickets to attend four Giant Campus workshops – how cool is that? All you have to do is fill in this super quick form – and who knows, maybe your gadget collection will be expanding very soon. To share or not to share – that is the question.
Want more? Want to spend some money? Check these out…