The Difference Between Elearning vs Classroom Based Learning
everyone learns in their own unique way…
In our ever-evolving online world, it pays to know digital. And how can you know these things, if you don't learn them?
You might know how to make a Facebook page for your business, but do you know how to use SEO to improve where you rank? How about using PPC advertising to get your business noticed? And let's not forget how to use a CMS to schedule engaging and exciting content!
If you've read all that and don't have the foggiest idea what it all means, that's ok! The digital marketing world is big, and there's lots to discover – but it's yours for the taking if you want it. The only question to ask yourself then is this – are you going to use eLearning tools and teach yourself, or will you learn from the experts by taking part in some training?
What is eLearning?
Contrary to popular belief, the internet has more to offer than just GIFs and videos of cats. The World Wide Web has more tools to aid your pursuit of digital marketing knowledge than you may have guessed – the hard part is knowing where to start.
Your first port of call (obviously) is to check out some of the other great blogs here on our website. However, if they don't fulfil your craving for digital knowledge, or you want to deep-dive further into one topic, there are lots of other great places to look.
Sites like Moz are great for learning about SEO, but, for the complete beginner, we recommend Google's Digital Garage. This handy site contains step by step video lessons that will gradually build you up into the digital whiz you were destined to be. (We even worked with Google to put together some of the newer lessons, so you know it's good stuff!)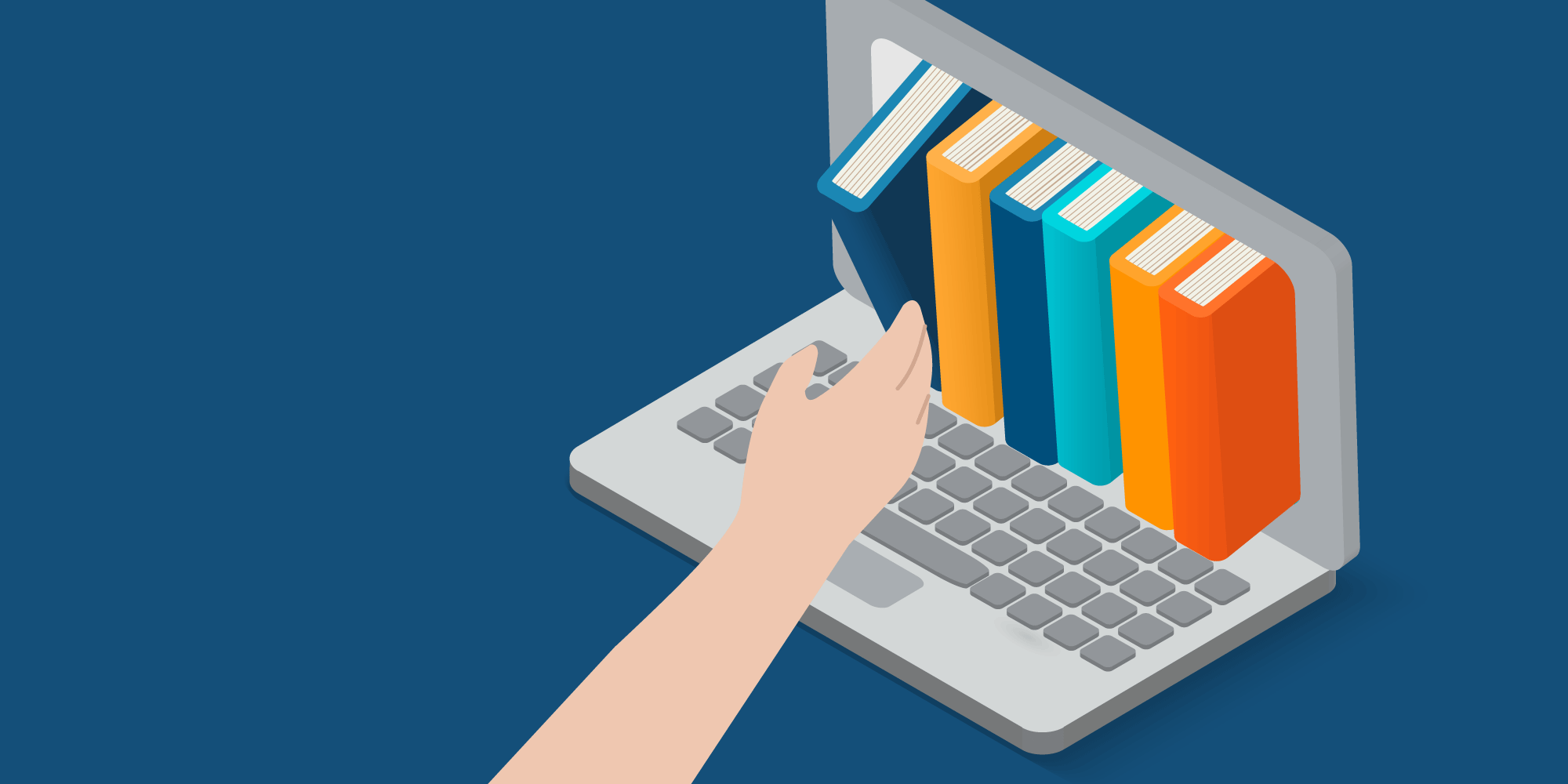 But is eLearning right for me?
One of the main perks of eLearning is you can access what you need whenever you want. It's flexible, and you set how long you want to learn for. A quick 10 minute read on the train to work, or a 3-hour long digital marathon – the choice is yours. What's more, the majority of info out there is free, so money doesn't have to prove a problem either.
Yet eLearning can only do so much. Guides and explainer videos are great, but what happens if there's something you don't quite understand? A Google search or asking on forums might help, but it can be time-consuming and there's no guarantee someone's written response is going to clear everything up.  At its worst, you might leave more confused than when you started!
So, what's the alternative?
Well, we're glad you asked! eLearning can be great, but it lacks the interactive, personal approach that bespoke classroom training can offer you.
That's where digital marketing classroom courses, like the ones we run at Giant Campus, excel. They allow you to meet and mingle with the experts to help you learn more about what you want. Courses are typically separated into the various disciplines, like SEO or social media, allowing you to focus on specific skills – and decide what you really want out of your business.
But if the thought of re-entering a classroom fills you with dread, rest assured these aren't your typical classes. They're designed to be fun, interactive and, most importantly, will leave you feeling confident in your ability to apply your newly learned digital skills to your business.
That's because the experts teaching you know their stuff. They'll guide you through the different digital processes in an easy to understand way, as well as giving you the chance to ask tons of questions and test out what you have learned, to ensure you've taken it in.
Class is in session
So, ready to head back to school? If you're interested in attending one of our digital marketing courses, now is the perfect time to book a spot before we ring in the New Year. Did someone say New Year's resolution?
Check out the courses we have on offer to get you inspired, or drop us a call to find out more. See you in class!
Ultimately, it's down to you and the way you learn as to which is best for you. If you learn best from someone showing you at your own pace and answering your questions as and when they come, then classroom/traditional learning is the one for you.
However, if you're someone who just likes to crack on, not depend on others and do bits as and when then elearning is a great option.
But again, don't limit yourself to one. Elearning is always going to be a bit restrictive. It's very time consuming to keep the learning content up to date and relevant, and therefore there are risks of learning materials not being as up to scratch as they could be. We suggest elearning as great base learning but then coming into a traditional learning environment where your professors will have a more to-the-minute understanding of their topic.
The professors we use for our digital marketing workshops are all practising experts who do the things they teach on a daily basis; running paid advertising accounts, implementing social strategies and optimising websites. Being within the sector means they're aware when any part of their workshops become outdated and change it straight away.
Check out this blog with some of our favourite ways to learn digital online for free and then check out our calendar of courses for early 2019.
3 things brick & mortar businesses can do right now to get online From Google My Business and local search, through to social media and website build... [wpseo_breadcrumbs]It's hard to know where to start as a physical business getting online, making digital and...